Today, we celebrate Indigenous Peoples' Day. Around the world, Indigenous communities continue to confront threats to their traditional lands, cultures, and livelihoods.
Dear friend,


Today, we're celebrating Indigenous Peoples' Day in the United States — a time to commemorate the history and culture of Indigenous Peoples across the country and reflect on how we can deepen our solidarity with them in light of the current and historical oppression many Indigenous communities have faced.

Around the world, Indigenous communities continue to confront threats to their traditional lands, cultures, and livelihoods. In a new case, we are supporting Indigenous Ngäbe and Buglé communities who live on Panama's Atlantic Coast to contest a project that would threaten their very way of life: a 330-km electrical transmission line. The transmission line puts the rights of local communities at risk, traversing the ancestral lands and territories of the Ngäbe and Buglé and some of the last untouched rainforests in the country.

The Ngäbe and Buglé have lived on these lands for thousands of years, yet the Panamanian government has yet to legally recognize the rights of all Indigenous groups in the region to their land — a collective right protected under international law. This lack of recognition has made it incredibly difficult for communities to exercise their right to free, prior, and informed consent regarding development projects, like the transmission line, that could threaten their homes — and the cultural values, traditions, and ethnic identities that are tied to those ancestral territories.

Yet it's not the transmission line alone that has communities worried. It's the threat of an even bigger rush of development that would come along with it — from new roads that would tear up the land to massive mining projects that would pollute the rivers.

Backing this project is some $2 million from the International Finance Corporation (IFC), the World Bank's private lending arm. With CIEL's support, communities are bringing their concerns to both the Bank and Panama's state-owned National Transmission Company ETESA. They are requesting a dialogue with the company and an investigation into whether the failure to consult local Indigenous communities violates the IFC's own social and environmental policies.

Now, the IFC's accountability office is moving forward with the complaint: Communities will be meeting with the accountability office this week in Panama as the first step toward a dialogue with the company behind the project.

The Ngäbe and Buglé communities are working to ensure their right to participate in decision-making that affects them, and we are honored to support their struggle; join us in celebrating Indigenous Peoples in Panama and around the world, today and every day.

In Solidarity,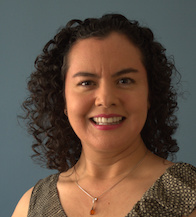 Carla García Zendejas
Director, People, Land, & Resources

P.S. Indigenous communities are on the frontlines of many environmental threats, including climate change. That's why we're also working with partners from the International Indigenous Peoples' Forum on Climate Change to highlight States' commitments to respect and protect Indigenous Peoples' rights and traditional knowledge when implementing the Paris Climate Agreement. Our joint report will help advocates push for rights-based climate action at the upcoming climate negotiations in Katowice, Poland, in December. Learn more!
---

1‌101 15th Street NW, Suite 1100, W‌ashington D‌C, 2‌0005
Phone:
(202) 785-8700
| Fax:
(202) 785-8701
|
info@ciel.org
Join the conversation online!



Got this as a forwarded email? Learn more by signing up to our monthly newsletter.